Note from Rex at the "Ranch"
Show Low, Arizona
Every year at this time, I pause to reflect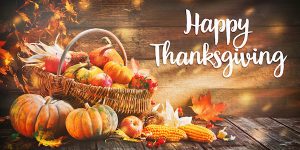 on all the things for which I am grateful.
I am grateful for every breath of every minute of every day.

I am grateful for my family and friends.

I am grateful for the blessings God gives me every day… even the ones that come disguised as hard work and disappointment.

I am grateful for life, liberty, love, and the freedom to pursue happiness.

I am grateful for all of you!
Did you know that "gratitude", giving thanks, being grateful, makes us healthier?  
Gratitude Is A Stress Buster
Stress can make us sick. It is linked to several leading causes of death, including heat disease and cancer, and is responsible for up to 90% of all doctor visits. Gratitude, helps us betterganage our stress. 
Gratitude research is beginning to suggest that feelings of thankfulness have tremendous positive value in helping people cope with daily problems, especially stress.
Gratitude Is An Immune Booster
Grateful people tend to be more optimistic, a characteristic that researchers say boosts the immune system. 
There are interesting studies that link optimism to better immune function, (Lisa Aspinwall, PhD) In one study, researchers compare the immune systems of healthy, law students under stress found that, by midterm, students characterized as optimistic maintained higher numbers of blood cells that protect the immune system, compared with their more pessimistic classmates.
Optimism also has a positive health impact on people with poor health. Studies, have shown that AIDS patients, as well patients preparing for surgery, had better health outcomes when they maintained attitudes of optimism.
Some Ideas On Boosting Your Gratitude
Maintain a gratitude journal. Research shows that people who keep gratitude journals on a weekly basis exercise more regularly, report fewer physical symptoms, feel better about their lives as a whole, and maintain greater optimism about the future.

Create a list of benefits in your life and ask yourself, "To what extent do I take these for granted?" Some people need such concrete visual reminders to maintain mindfulness of their gratitude.

Talk to yourself in a creative, optimistic, and appreciate manner. This could entail simply reflecting on things for which you're grateful or, if you're facing a challenging situation, seeing how it can ultimately be beneficial. 

Reframe a situation by looking at it with a different, more positive attitude. 
Benefits Of Gratitude
Gratitude makes us happier

Gratitude makes people like us

Gratitude boosts our business and career

Gratitude strengths our emotional health

Gratitude reduces materialism

Gratitude improves spirituality

Gratitude elevates others around us

Gratitude improves sleep

Gratitude extends life

Gratitude increases energy

Gratitude improves relationships

Gratitude magnifies leadership capacity

Gratitude improves decisiveness

Gratitude improves productivity
Happy Thanksgiving to you all!  I am grateful for you! May God bless you richly!
To your continued success,